About ITNM Systems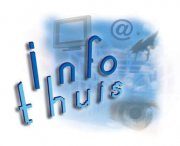 ITNM Systems is a facilitating party serving companies in the world of broadcast and distribution of radio and televisions signals. The abbreviation refers to the original Dutch company name InfoThuis Nieuwe Media. The company has got its roots in the initial activities for interactive TV and that explains the meaning of the words 'Info' (Information), 'Thuis' (at Home) and 'Nieuwe Media' (New Media). ITNM Systems develops and maintains systems and applications for analogue and digital television.
ITNM Systems

The products made and represented by ITNM Systems can be found in digital head-ends of major cable operators in the Netherlands, Germany, Belgium, Luxembourg, Middle East and South America. Examples are several applications for DVB-systems like detailed monitoring, play-out of transport streams and video files, generation and conversion of subtitling and teletext and adaptation of audio levels. Filling in missing links in the chain is a speciality. Traditionally, special projects and applications for interactive television belong to the core business.

Service and support

Consultancy and project management can also be offered. Besides that, operational management of information and preview TV channels art part of the product range.

More information

If you would like to have more information about our products and services, please don't hesitate to contact us. We would like to inform you without engagement about all the options we are able to offer.